Deze 5 films zijn allemaal follow-up films op hun eerste, originele film. Perfect dus om deze herfst te zien (zodat je een marathon kunt houden als je de eerdere delen nog niet hebt gezien).
My Big Fat Greek Wedding 2
Na het eerste deel van My Big Fat Greek Wedding kon een follow-up film niet achterblijven en ook deze is weer heerlijk leuk. In deze film woont de hele Griekse familie naast elkaar en maken ze zich druk om tiener Paris die nu toch echt wel een vriendje hoort te krijgen. Ondertussen blijkt opa en oma helemaal niet echt getrouwd te zijn en vind Maria dat ze echt ten huwelijk gevraagd moet worden. En dat gaat natuurlijk gepaard met de nodige moeite, drama en humor.
Cijfer: 7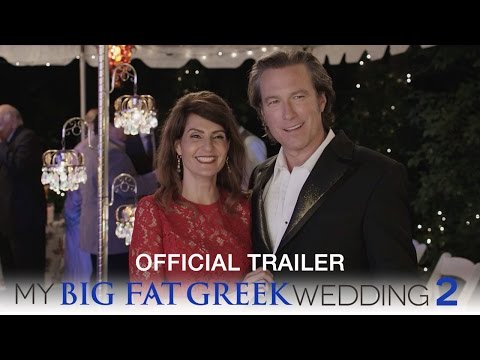 Alice through the Looking Glass
Ook een tweede deel! In deze film keert Alice terug naar Wonderland om de zieke Hatter te helpen. Om ervoor te zorgen dat hij weer beter wordt moet ze terug in de tijd reizen en zijn familie redden. Een typisch sprookjesverhaal, maar wel eentje die me niet heel erg boeide. Ik miste een diepere laag ofzo. Ja hij was leuk, maar niet bijzonder. Deel 1 blijft favoriet bij mij.
Cijfer: 6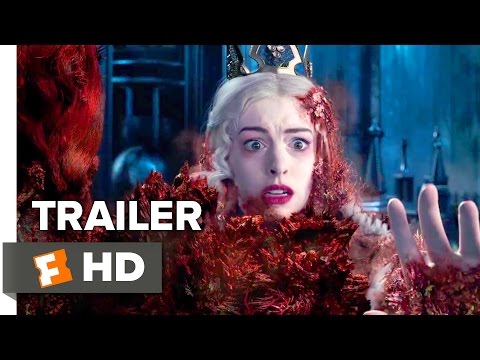 Cinderella: if the shoe fits
Weer een Cinderella film! Dit is er eentje die op de Amerikaanse televisie is uitgezonden en ik vind hem helemaal top. Ik keek hem toen ik ziek was en ik fleurde er echt weer van op. Waarom? Omdat het mijn 2 favoriete thema's bevatten: sprookjes en musicals. De Cinderella hier, Tessa, droomt ervan een superster te worden en wanneer er try-outs zijn voor Cinderella de musical, doet ze undercover mee om haar stiefmoeder te misleiden. Ze krijgt de rol, maar ondertussen blijkt de prins, Reed, haar echte ik leuk te vinden en is ze stuck tussen twee werelden. Ik vond deze film echt heel tof en blij! Als je van Disney en feelgood films houdt, moet deze zeker op je lijstje!
Cijfer: 8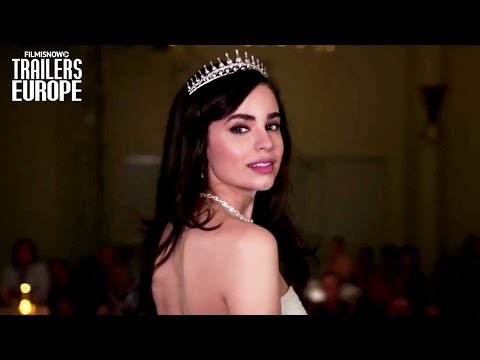 Camp Rock 2
Nog meer Disney. Na laatst deel 1 al gezien te hebben, wilde ik de follow-up film ook graag zien. De volgende zomer keert Mitchie terug naar Camp Rock maar helaas heeft Brown's rivaal een eigen camp opgericht en zijn veel Rockers overgestapt. Kunnen ze Camp Rock nog wel openhouden? Mitchie zet alles op alles om dit te voorkomen, zelfs ten koste van haar prille relatie met Shane. Ook dit is weer een heerlijke feelgood film met lekker veel muziek en natuurlijk Demi.
Cijfer: 7.5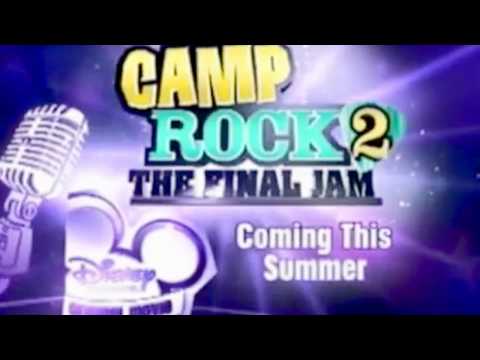 Bridget Jones' Baby
Jaaaaa! Eindelijk is er een nieuwe film van Bridget. Ik ben dan ook meteen naar de bios gehold om deze schaterlachende follow-up film te zien. Bridget is zoals gewoonlijk depressief en ze weet niet wat ze met haar leven aanmoet. De film begint dan ook met dat ze zielig haar verjaardag viert in haar pyjama (met een pinguïnbroek welteverstaan). Wanneer ze na een fling met Jack en een weerzien met Mr. Darcy erachter komt dat ze zwanger is, weet ze niet wie de vader is. Beide mannen besluiten er beide voor te gaan met hilarische gevolgen van dien. Zoals met zijn 3en op pufles gaan en een Bridget dubbelgevouwen de ziekenhuisdeur induwen. Geloof me je bent meer aan het lachen dan dat je stil bent haha.
Cijfer: 8.5
Bewaren